SOSO 25OZ-UBS The "Ultimate Black Selvedge"
We're about to embark on a journey into the world of denim that's as heavy as it gets. SOSO's 25OZ-UBS, the ultimate black super heavyweight denim, is taking the denim game to a whole new level. In this comprehensive guide, we'll explore what makes this denim so extraordinary, from its origins to its unique characteristics, and why it deserves a special place in your wardrobe.
SOSO's 25OZ-UBS denim is unmatched. Crafted from 100% Australian cotton with meticulous care, it's an embodiment of excellence, boasting incredible stiffness and durability. SOSO's commitment to quality is further showcased through the use of the same shuttle looms as their 33 oz denim, ensuring consistent craftsmanship. They employ the time-honored rope dyeing technique for rich, lasting colors and prioritize mercerized warp and re-active weft for both strength and comfort. This denim not only stands out in quality but also environmental and skin-friendliness.
A Masterpiece in Denim
It's not an exaggeration to call SOSO 25OZ-UBS a masterpiece. This denim stands as a testament to the brand's superior business model and dedication to creating something truly remarkable. In a world where lightweight denim often dominates, SOSO's offering of this heavyweight champion is a breath of fresh air for those who crave the heaviest and the best.
The SOSO Experience
Wearing SOSO 25OZ-UBS is not just about donning a piece of clothing; it's an experience. The denim, with its incredible weight, tells a story of craftsmanship and dedication. It's a challenge to wear, but it's a challenge that denim enthusiasts embrace wholeheartedly.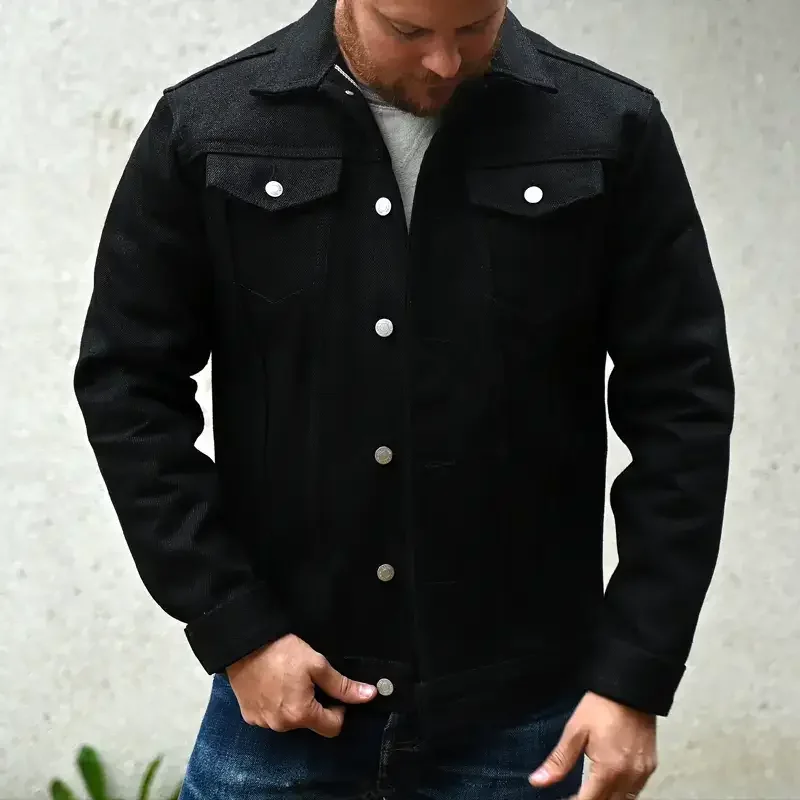 The Specs: What Makes SOSO 25OZ-UBS Unique
Super Heavyweight 25 oz: This denim is not for the faint-hearted. With a weight of 25 ounces, it's one of the heaviest denim fabrics you can find, providing unmatched durability and ruggedness.
100% Australian Cotton: The choice of Australian cotton adds a touch of luxury to the denim. Known for its quality, Australian cotton ensures comfort and longevity.
Same Shuttle Looms as Our 33 oz: Our commitment to quality is unwavering. We use the same shuttle looms as our 33 oz denim, ensuring consistency in craftsmanship.
Rope Dyed: Rope dyeing is a time-honored technique that results in deep, rich colors that only get better with time.
Mercerised Warp / Re-active Weft: Mercerisation is a process that strengthens and adds a sheen to the cotton fibers, enhancing both the look and feel of the denim. It increases the dye uptake and tear strength, while also reducing shrinkage. It's better for than environment and your skin than Sulphur dye.
In the world of denim, SOSO's 25OZ-UBS stands tall as one of the heavyweight champions. Crafted with precision, using the finest materials, and boasting a weight that's second to none, it's a denim lover's dream come true. So, if you're ready for the ultimate black denim experience, take the plunge and make SOSO 25OZ-UBS a part of your heavyweight rotation.
Yes, SOSO offers international shipping!